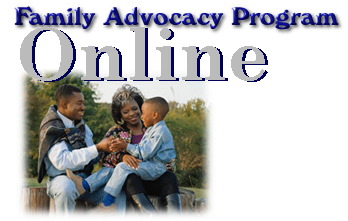 Child
Abuse Prevention Month – April 2002
The Army Prevents Child Abuse!
---
 
Your 2002 Resources for Child Abuse Prevention Month!
Review the links on this page for various resources, and background information.
To download the 2002 Installation Commander's Proclamation for local approval,
Click here. Make child abuse prevention a priority
all year long!
 
POSTER QUICK-START! Ready to print high-quality
posters right now? Just click on the picture below.

OTHER USEFUL RESOURCES! Please feel free to
browse and use the other resources on this page! You can tap the SBS Prevention
resources, other official background information, and also the Prevent Child
Abuse America resource packet — JUST SCROLL DOWN!
---
KEEPING
OUR CHILDREN SAFE IN DIFFICULT TIMES!
This is the official poster for 2002
(First made available March 21, 2002.)
 Online!
The Child
Abuse Manual
Links to Military Family Sites! Good sources of good information! Open to the Public!
The
Army SBS Prevention Campaign
Child Abuse Prevention Month in the Army 2000. Click
Here
 
Get
the recent packets from Prevent Child Abuse America! Many ready-to-use
resources. A new window will open! When you want to return to this page,
just close the new window.
---
---
http://child.cornell.edu/army/fap.html
---
[ Contents Page ] [ Keeping
Connected ] [ Radio Campaign ] [ Focus
Groups ] [ Shelf List ]
[ Domestic Violence Prevention ] [ Prevention
Links ]
---
Strong Families, Strong Soldiers presents World Wide Web resources in support of the U.S. Army Family Advocacy Program. Developed under a cooperative agreement between the U.S. Department of the Army, and the
U.S.D.A. Extension Service, the Strong Families, Strong Soldiers program is administered by Cornell University's
Family Life Development Center in the College of
Human Ecology, in partnership with
Cornell Cooperative Extension.
---
Help us improve this resource. Write a letter to the webweaver.
---
---
Go See the Key Connections!
| | | |
| --- | --- | --- |
|  Military Family Resource Center |  Army Community Services | Army MWR |
| | | |
| Joining Forces Newsletter | FAPNET | |
| | | |
The Child Abuse Prevention Network

---
This material was developed for the U. S. Army Community and Family Support Center, Family Advocacy Program by staff of the Family Life Development Center in cooperation with Cornell Cooperative Extension, Cornell University, Ithaca, New York. The material is based upon work supported by the Extension Service, U. S. Department of Agriculture, under special project number 97-EXCA-3-0221.
THIS MATERIAL MAY BE REPRODUCED FOR FAP USE.